Oh dear, it's the tail end of the summer holidays and I am now staring down the barrel of the gun that is the start of term. In many ways I am really looking forward to it – the main one being I don't think I can stay in the same house as my beloved family any longer.
Of course I love them, ADORE them in fact! Would jump in front of a BUS for them if the occasion demanded. But… Jeez. They sure can be hard work sometimes.
Without school to distract them (or feed them) I am washing clothes every day, replacing the contents of the fridge every other day, and spending a fortune on pocket money so they can go into town to while away a few hours buying things like bubble tea.
I have also discovered that the swines have learned how to cook my precious Amazon noodles (read all about my addiction here) so I have run out! Damn their eyes. For years I have got away with hiding them on a top shelf, relying on height and the fact they didn't know how to cook or use the hob. My secret stock stayed secret. But now Son is taller than me (able to reach the shelf) and permanently hungry (an urge that will drive him to extreme measures, including working out how to cook), he has ravaged through them all.
The good news is I am finding great joy in Tik Tok. Yes I know it's for the young 'uns, but this woman has changed my life. In my old age, I take great satisfaction in things being tidy, neat and uncluttered and the towel cupboard has been a huge bug bear of mine. (Bear with me)
Daughter will only wear a towel once and then put it in the laundry basket. Son uses four towels every time he showers. My towel cupboard looks like some poor animal who has had its innards dragged out of its stomach, left to trail across the floor.
Well… no longer! This new Tik Tok hack has transformed my towel cupboard into serried ranks of the most gorgeous little sausages, and the children seem reluctant to disturb their perfection. Result! I can also get loads more towels in there! Yay! Have a look…. (Her account is filled with brilliant cleaning tips – yes I know I'm sad. I used to be in a rock band, don't you know. What happened to me!?)
While looking through endless Tik Tok videos I came across this really lovely trend where people recreate photos from when they were younger. I loved it, and managed to persuade Son he loved the idea too. (Daughter is going through her 'you take my picture I lose my soul' phase).
We just visited my parents, which was lovely as we hadn't seen them since January, and Son persuaded my dear old 80 year old Dad and my lovely Mum to do this videos. What do you think?
Visiting Mum and Dad also meant we could go SHOPPING! There is a great outlet shop near them and we all went a bit mad. We hadn't been to ANY shops except for grocery stores and pharmacies for FIVE MONTHS! It doesn't seem possible it's been so long.
So there we were, four country bumpkins out on the town, cards clutched in hands, masks covering our faces. We skittered away whenever anyone came near and were very nervous but it was a GREAT SUCCESS.
Son got a variety of sporting outfits, Daughter looked utterly ravishing in everything she tried on – which was irritating to the extreme – and Rob got some trainers.
We trailed around a million shops before the family declared themselves satisfied. I then refused to leave until I got something for me. And this is what I found. Isn't it gorgeous? Michael Kors and HALF PRICE.
We then went to see Rob's Mum who has had to cope with Lockdown all on her own since her husband – my lovely father-in-law – died. She was in good spirits and it was great to see her, I particularly enjoyed her enormous roast dinners. Back to low-carb on Monday… (The holidays have passed very quickly, I meant to get back on the diet six weeks ago. I now have two weeks left to knock off that Lockdown stone.)
On the way to see my Mum and Dad we managed to get caught in the traffic caused by the M25 flooding. Rather than the two and a half hours it usually takes we spent SEVEN HOURS on the motorway. We could have flown to Spain and back in that time. After the 35 degree heat the only good thing was we had air conditioning.
It was therefore with some trepidation we set off from there to Rob's Mum. We were right to be nervous. Within ten minutes on the road someone stopped abruptly for no reason and we narrowly avoided crashing into them. Then, as we were speeding along at about 70 mph, an enormous pigeon appeared out of nowhere and slammed, face first, into the car, making me scream at the top of my lungs. This made the children shriek in shock and Rob bellowed at us all to shut up.
Here is its imprint.
Heart hammering with terror I kept yelling at Rob. 'That's two bad things! We need to smash a jam jar or something!'
'What?' he replied in irritation, straining to see if the pigeon was still plastered over the side of the car.
'We need to break something otherwise a third bad thing will happen.' I gibbered, searching in the glove compartment. Eventually I found a pencil and snapped it in half, thus keeping us all safe for the rest of our journey.
Meanwhile, writing has taken a bit of a step back as I finished the audio version of my book. I also ran a competition to win a paperback version of my book and it was so nice to see how pleased the winners were when they got their copies. Recording and editing the audio version was hell on earth and took over fifty hours but at least it is now done. I now need to get on with my short story collection.
A friend of mine is an Artist and I sent her a story I wrote called 'Pyotr and Vika' about a homeless violin player in Moscow. I asked if she wouldn't mind doing an illustration for it and she sent me this first draft. I absolutely love it – what do you think?
I was also over the moon to receive my very first video review by a YouTuber called MadWitch. I Have a look – I was so chuffed with this I made my parents sit in front of their smart TV to watch it. They were really proud, bless them, but I suspect they don't understand YouTube and thought it was an extract from Newsnight on the BBC or something. But still, Telly is Telly isn't it?
Reviews and Recommendations
I've been reading loads over the holiday, which has been bliss. You can follow my reviews on Good Reads – it should be a link somewhere next to this post.
If you read one thing this summer read this. You know how much I love Lisa Jewell, and this latest one of hers didn't disappoint.
Ohhhh I loved this book so much it HURT! As I said in my Good Reads review, this book should be used in writing classes. Do go and have a read, it's so compelling and unputdownable. You won't regret it – Lisa Jewell is a master craftswoman. If you haven't read any of her work you have a whole shelf of incredible books waiting for you.
I have also stumbled across two TV programmes which we are all enjoying as a family. This is so rare I can't tell you. For the first time since the children were little, we all sit together to watch these two shows. They are both warm and funny – do check them out and let me know what you think.
'Ghosts' is brilliant. A new series is coming out this year. I only discovered it this month and had no idea it existed. It's always good when you discover a new programme and you can watch the whole season in one go.
Alison Cooper is excellent, in particular, but the whole cast is wonderful, many of them drawn from the stars of the hilarious 'Horrible Histories'.
This is on Apple TV and if you can get hold of it do have a watch. It's sweet and has plenty of laugh out loud moments. Son, Daughter, Rob and I all loved it and binged the first four episodes in one evening.
I looked it up because it is created by Bill Lawrence who created 'Scrubs' an excellent, excellent show from the early 2000s. You can re-watch it on All 4 and I recommend you do.
Talking of 'Scrubs', over Lockdown the two stars of the show, Zach Braff and Donald Faison, started doing a podcast, talking about each episode of the show. It's very funny and I love the chemistry between them. It's called 'Fake Doctors Real Friends' and well worth a listen.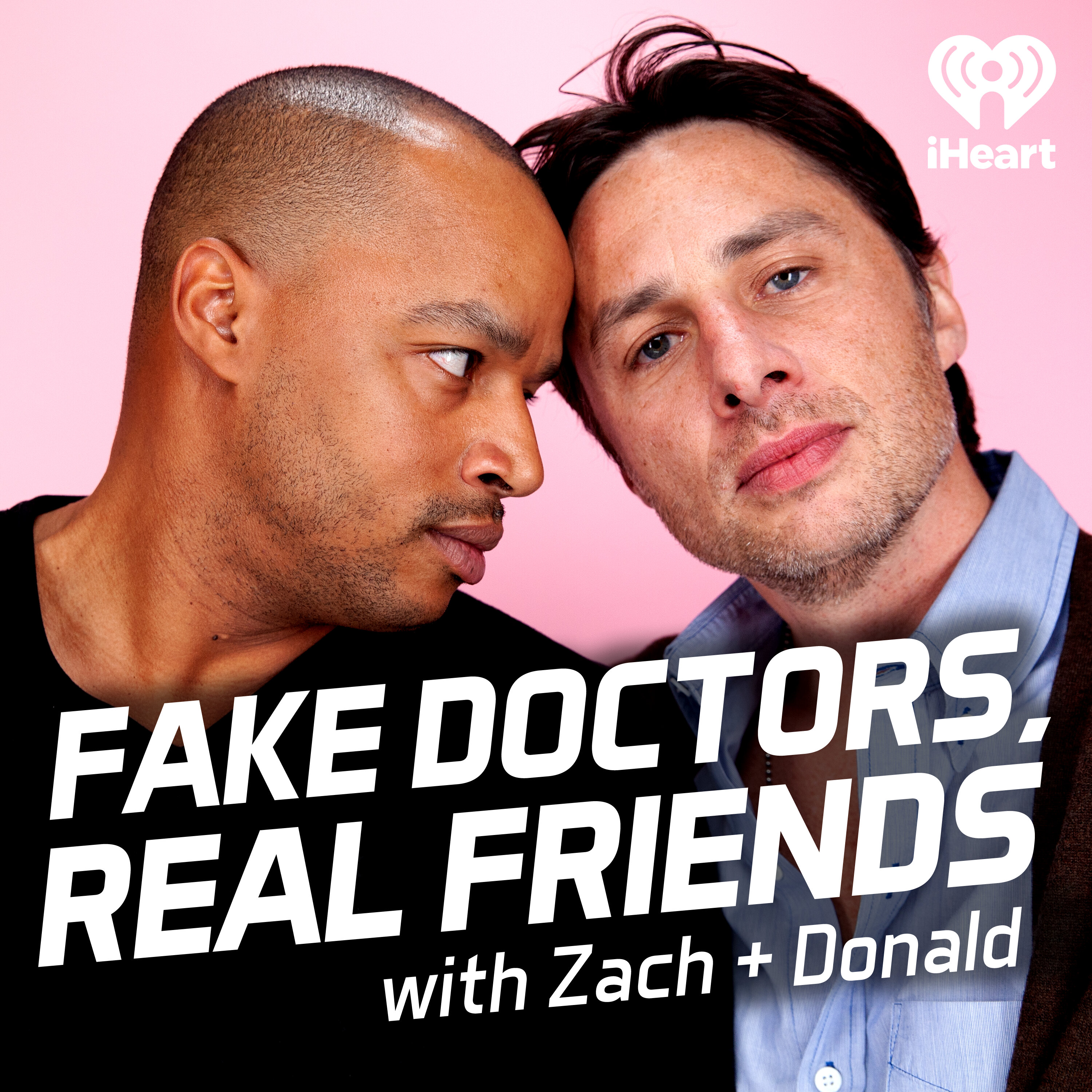 On this week's episode, Dr. Cox struggles to adapt to his new role as Chief of Medicine. In the real world, we're luke warm on this episode, but we're all about the hot goss coming out of Laverne's above ground pool party. See omnystudio.com/listener for privacy information.
Finally I can't recommend a Podcast without giving another plug for the UTTERLY MAGNIFICENT 'Older and Wider' Podcast with Jenny Eclair and Judith Holder. Please, Please sign up to this. You won't regret it.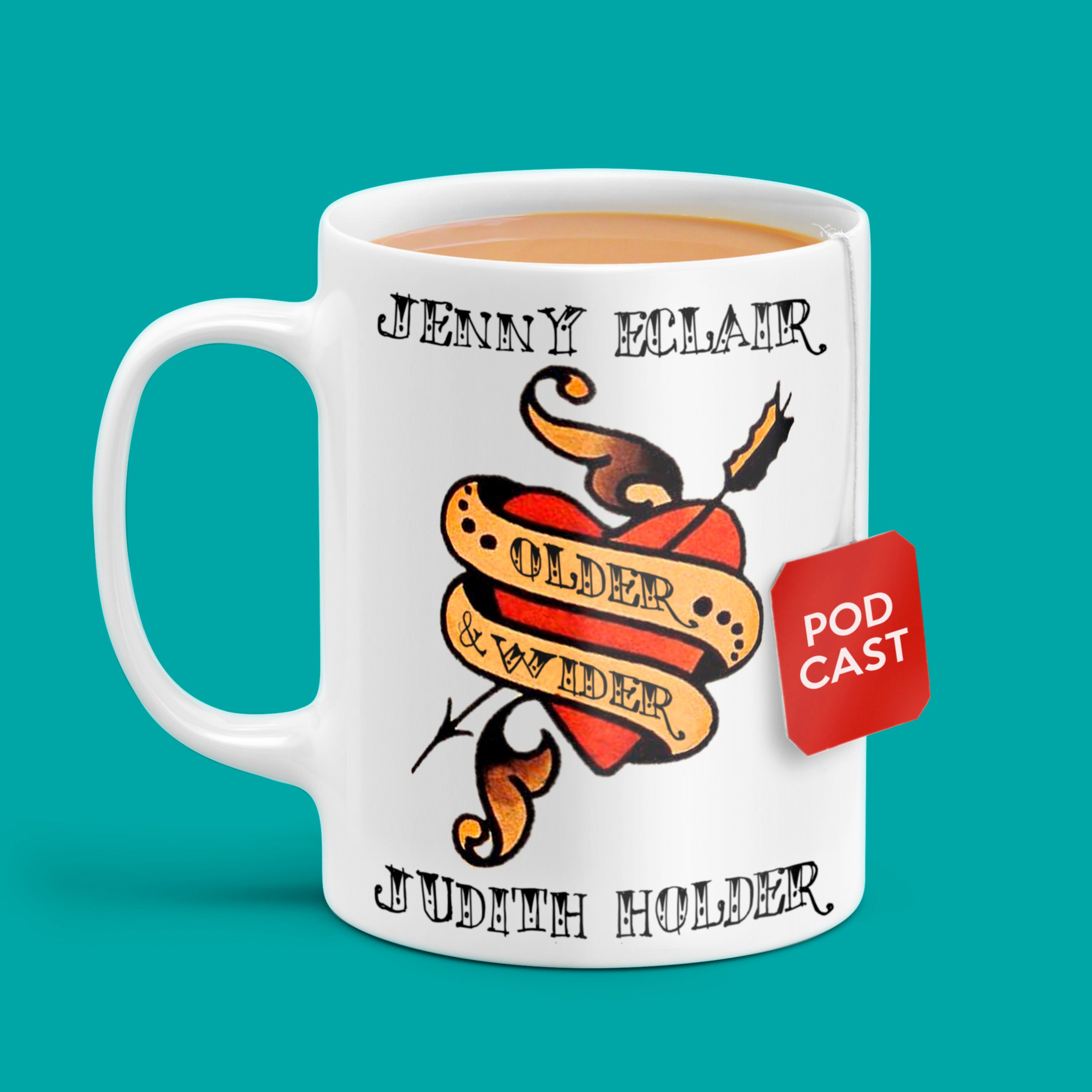 Ep 203. The one with the shortbread, a bell tower and some yellow roses
–
Older and Wider Podcast
On this week's podcast Judith has a lot to fill Jenny in on – a party, an art exhibition and some claustrophobia therapy that led her up a bell tower. Jenny in contrast has been on the poorly side but did find time to steal (sort of) some yellow roses. All of this plus some Culture Corner and a surprise noise from Jenny at the end of the pod, listen carefully gang! Hosted on Acast. See acast.com/privacy for more information.
Sorry I rambled on for so long! I hope you are all keeping well and safe.
Finally, another plug for my book! Do please have a look and let me know if you like it.